I understand that being a parent can get really messy (literally as well as figuratively) from time to time. More often than not, those moments can be the most memorable. Today was one of those times. Since it was bath night, we decided to give Ana a banana in her Easy Feeder.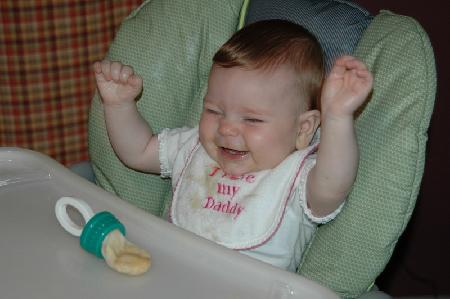 She had a fabulous time. Obviously. And as I watched her squishing the banana through her fingers and then rubbing it all over her face and clothes, I was amazed at the fact that I was actually smiling. I loved watching her make a mess, really enjoying the banana, and having a great time.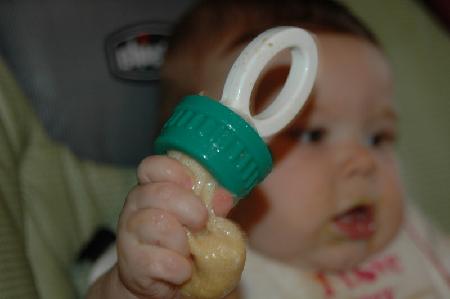 The sheer fact that I wasn't hovering over her with a wet washcloth, cleaning up each drip or smear, amazed me. I was able to let Ana be a happy, messy kid without letting my neurosis get in the way. I am constantly amazed at the impact Ana has had on my ability to just let things go.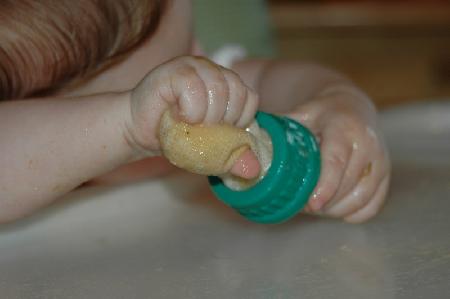 I added all the pictures from the banana adventure into the Ana Eight Months gallery. I have been really good lately about uploading pictures into the gallery so make sure you stop in from time to time and check them out!