This morning we took Ana fishing at Horning's Hideout.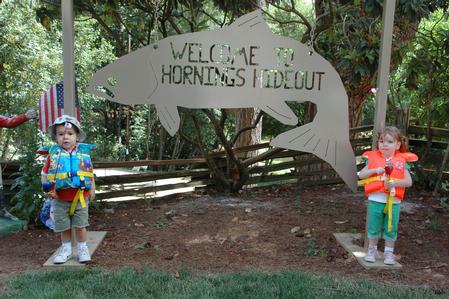 We went with our friends, Rob and Shauna, and their two children, Beckham (2 1/2) and Shayla (8 months). Beck has been fishing several times before and was more than willing to "show Ana the ropes."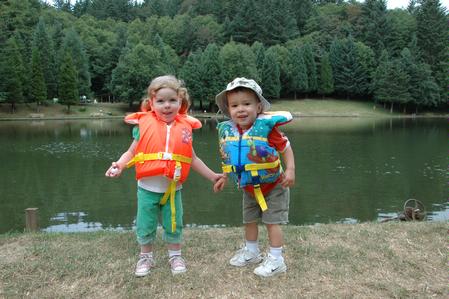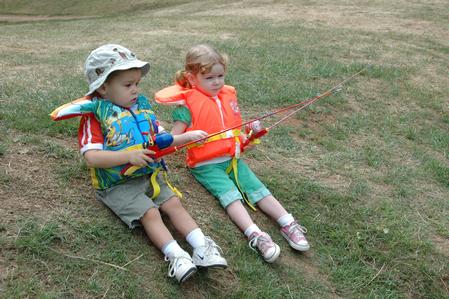 They patiently sat watching the still water, eagerly waiting for their bobbers to wiggle and dance. Not wanting to push their two-year-old patience too far, after awhile we moved to the "easier" fishing hole. Within minutes their lines pulled tight and they both started to reel in their fish at the same time. I managed to get video of BOTH Beck and Ana catching their fish!
Ana wasn't too sure what to think of the actually fish themselves. The minute the fish broke through the surface of the water and then flopped around on the deck, Ana scampered away. And forget about her holding the fish, let alone even standing next to them.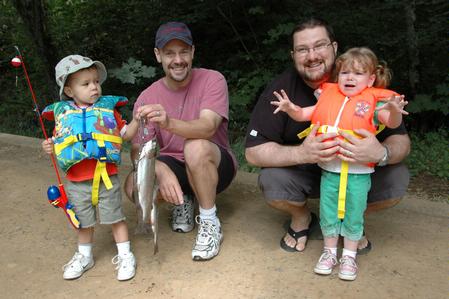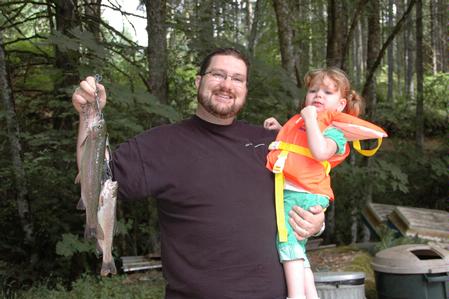 Regardless of her initial reaction to the fish, Ana is eagerly awaiting her next chance to go fishing. And she is happy to take anyone who asks down to the freezer and show you the fish SHE caught (the fish will stay in the freezer indefinitely).
You can see all the pictures from Ana's first fishing experience over here. Enjoy!