A few weeks back we picked up the Rainbow All American Double Decker play structure at Costco, and it has been sitting in boxes on our deck waiting for a few days of decent weather. Oh and for a few good "adult helpers" to aid in the 30-something step assembly process. Last Sunday we got up bright and early to start sorting through the boxes. We'll call this the "before" picture:




We sorted all the lumber.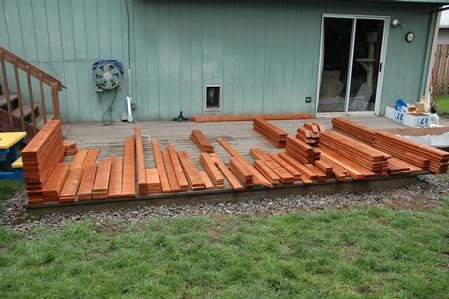 And organized the million or so pieces of hardware. This was my pet project so I grabbed some baggies and a sharpie and was free to let my OCD shine.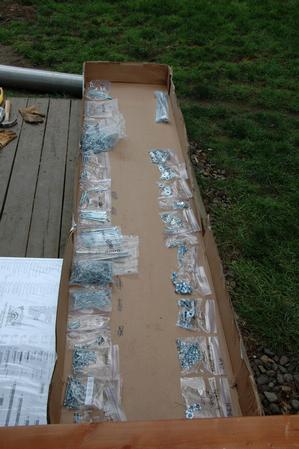 Ana was very happy to help as needed.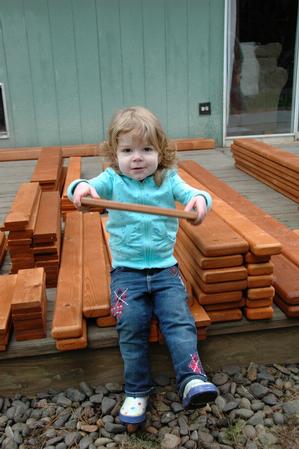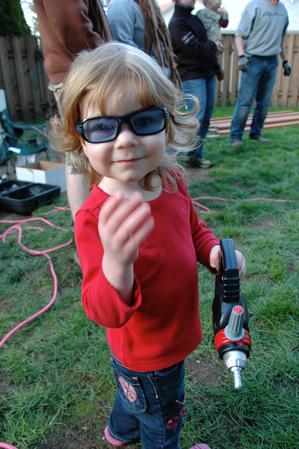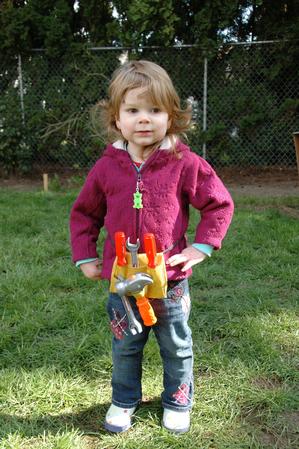 Once my Dad and Sim's brother Jesse arrived, we jumped right in to the assembly. Oh and my dogs helped too, mostly in a supervisory position.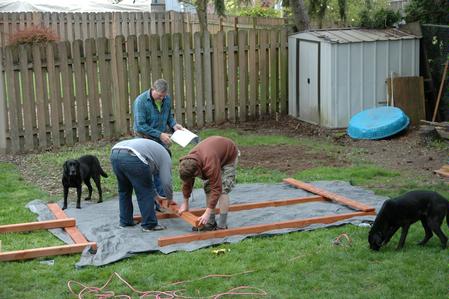 Before too long, we had it off the ground.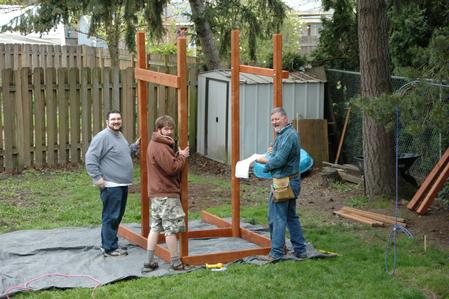 Then my Uncle Ed and Grandpa showed up and things started moving right along.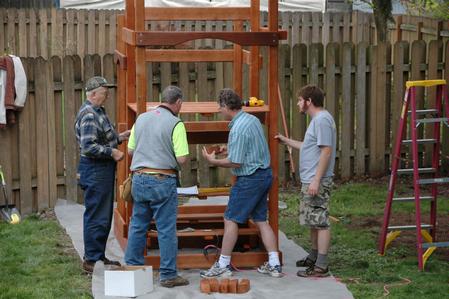 Next thing we knew, our friends Chloe and Patrick (complete with Ayden and Owen) came to help as well. And also to provide a little entertainment for Ana.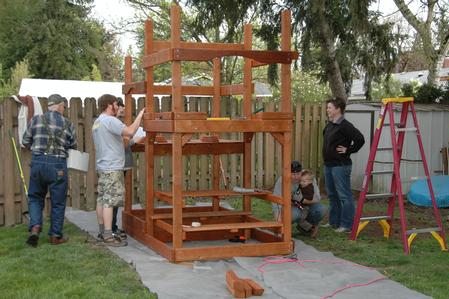 Once the picnic table was together, the kiddos were happy to have a little snack to test it out.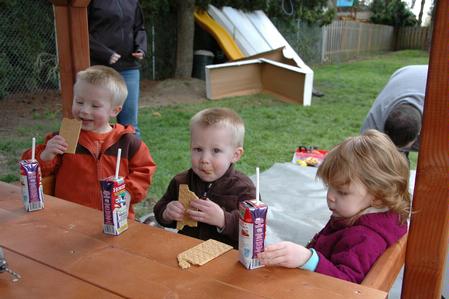 Once the roof went on, it really started to take shape.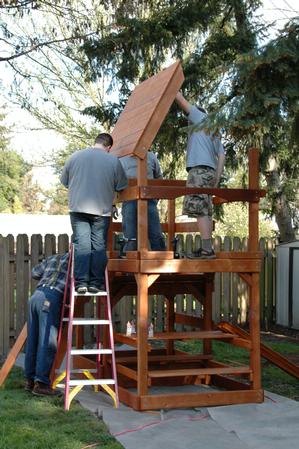 Here is the mostly completed playhouse portion of the structure.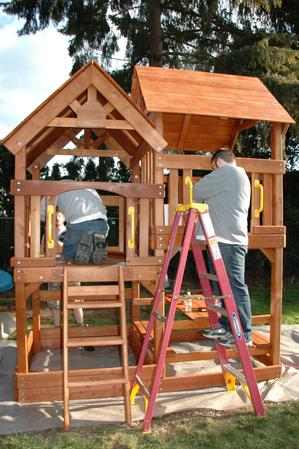 Then we decided the kiddos had been patient enough. It was time to put on the slide!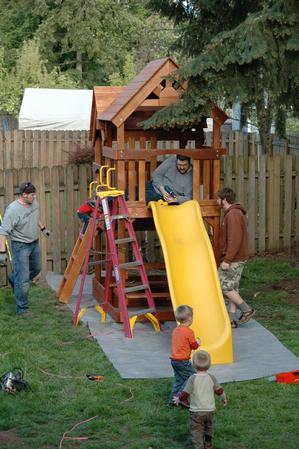 Ana got to take the first voyage down the super fast slide!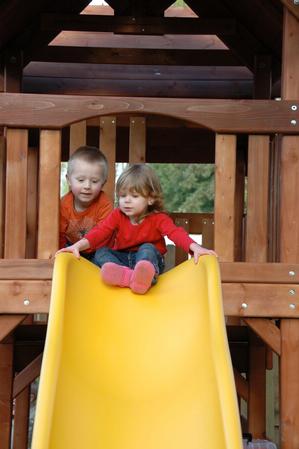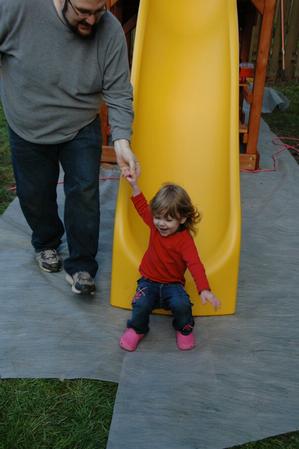 The next day Simeon and Jesse assembled the swing portion and Ana was delighted to test them out.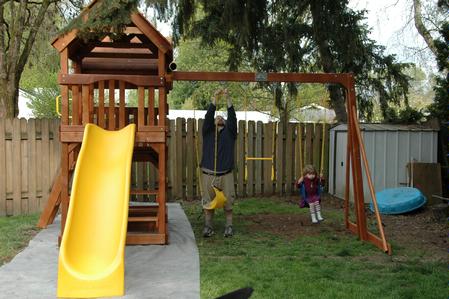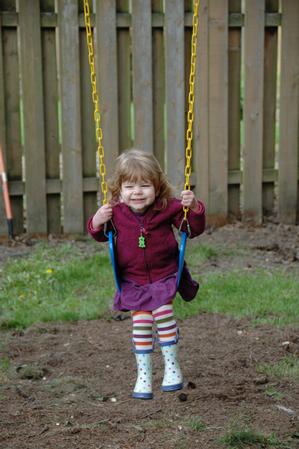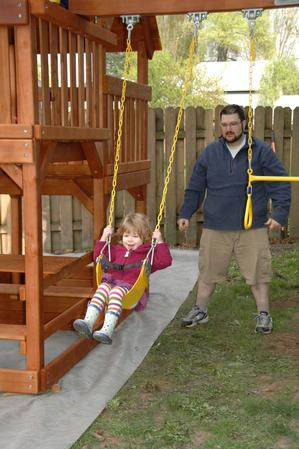 And even the trapeze bar!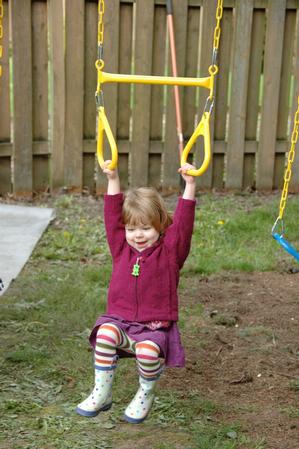 We had to work pretty hard to convince her to get off the swings, but we finally got her up into the playhouse where, to her delight, she discovered the ship's wheel and telescope.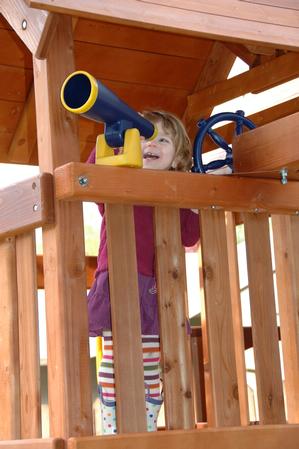 We still need to build the rock wall, put up a perimeter barrier and fill it with cedar chips, but right now we can tell that the entire process was totally worth it. Ana could not be happier, and to me, that is priceless.

You can see all the pictures of our project over here. Enjoy!