Well, here at the Bateman household we had a very merry Christmas indeed! We had my mom over to celebrated Christmas morning here at our house. We listened to Christmas music as we opened presents and enjoyed a lovely breakfast together. We got everything we wanted and more; my wonderful husband surprised me with a beautiful strand of pearls and matching earrings. He is just too good to be true!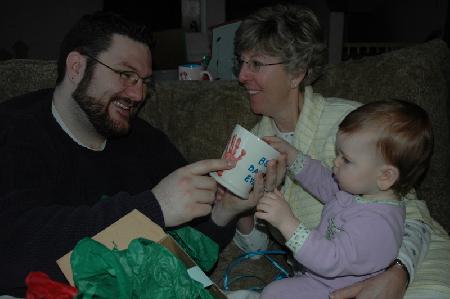 Then we made a quick stop at my Dad's for hugs and our gift exchange. (Note the pearls!)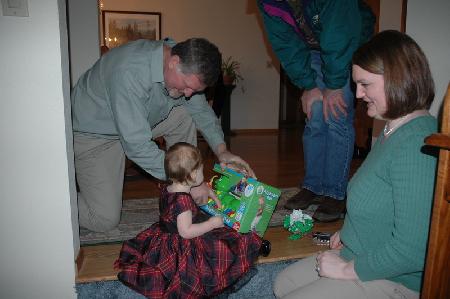 Finally we went to my sister's house for the big family meal, good times, and, of course, more presents!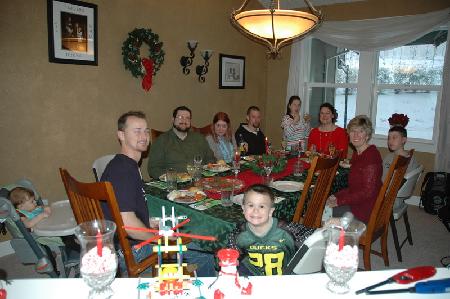 But the biggest surprise wasn't a gift at all, but a white Christmas! The snow came down all day and looking out the windows we felt like we were inside a snow globe. It was simply breathtaking.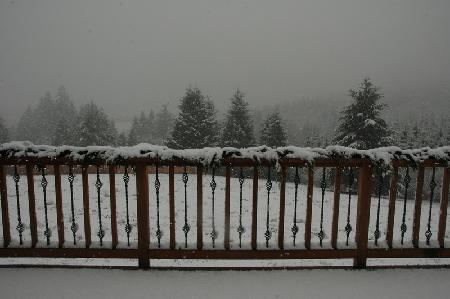 Oh and we all had a great time breaking in the kiddos new Nintendo Wii. I think the adults may have had more fun than the children!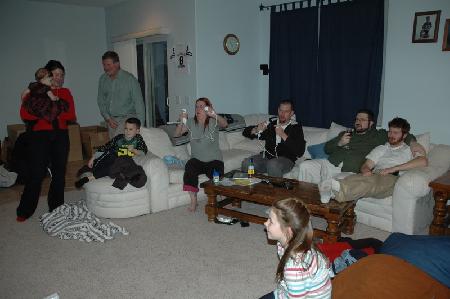 I hope you all had a great day. You can see all the pictures of our holiday in the
Christmas 2007 gallery.