I had my 38 week doctor's appointment on Friday and have this to report back:
Weight: gained .8 lb since last week (3.8 lb total gain)
Blood Pressure: 110/70
Baby's Heartbeat: 144
My appointment was pretty uneventful, so there isn't really much to report back (just the way I like it!). Baby is officially full term and now we just wait for her to be ready to come out!
In honor of Halloween tomorrow, Sim, Ana, and I decided to get a little creative with this week's belly shot. Sim and I painted my belly like a pumpkin when I was pregnant with Ana, so it was only fair. Here is my 38 week (pumpkin) belly shot: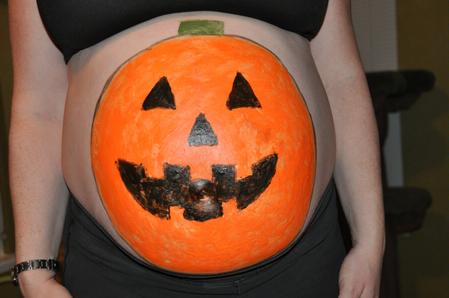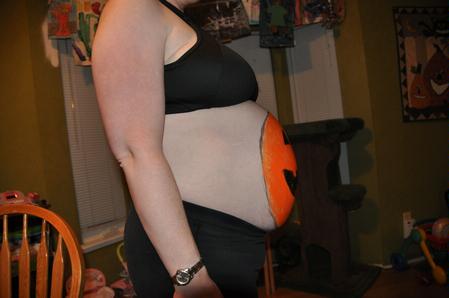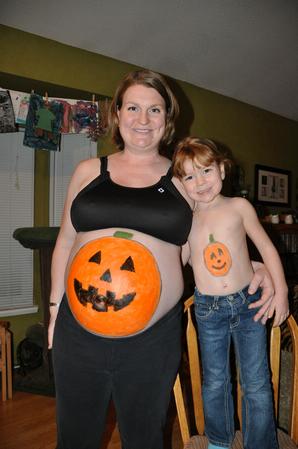 Ana thoroughly had a blast while we were painting our bellies, so make sure you check out all the pictures here.