Well wonders never cease. Simeon and I had a fabulous time on our date. In fact, it can all be summed up with one word: amazing. Dinner was amazing. Dessert was amazing. The Lion King was AMAZING. I tell ya, it was the Best. Date. EVER.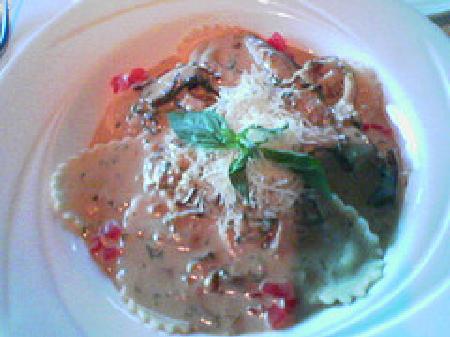 This was my dinner. Wild Mushroom Ravioli with a Riesling Cream Sauce. I told you I was dying to try it. Oh and it was everything I hoped it would be. Ok, its making me hungry.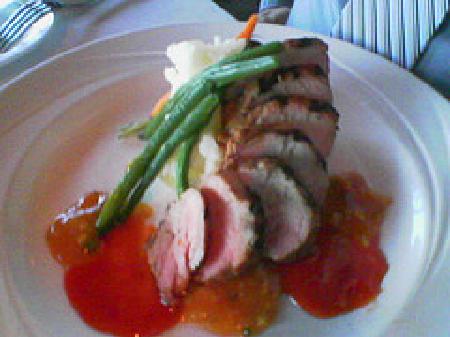 Simeon had the Herb Garlic Rubbed Grilled Pork Tenderloin. He even let me try some of it. Oh and that obscured mountain under the pork? Yeah, it's garlic mashed potatoes. You better believe I snuck bites of that when Sim wasn't looking!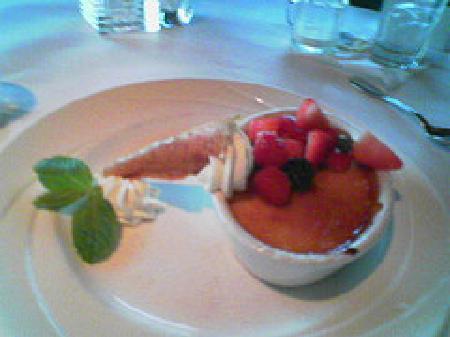 Then we ordered dessert. Vanilla Creme Brule. I think the vanilla beans were soaked in bourbon or some other fancy-pants thing, but it was SOOOO good. I just love cracking all the burnt sugar and dipping into the creamy custard. Talk about melting in your mouth.


This was the view from the restaurant. We were on the 30th floor and it was gorgeous. Really makes me appreciate how green and lush Portland is, with all the trees and the river twisting throughout the middle of the city.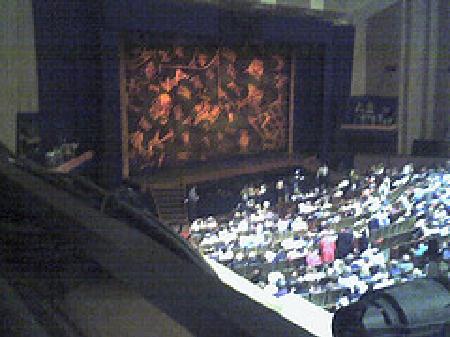 Then we went to the Lion King. We had great box seats and there were even parts of the play where cast members came into the audience. Simeon mostly went because I wanted to go so badly, but after the first five minutes of him whispering, "Wow" and "Ohmigod!" and "Look at THAT!" I knew he didn't mind me dragging him along.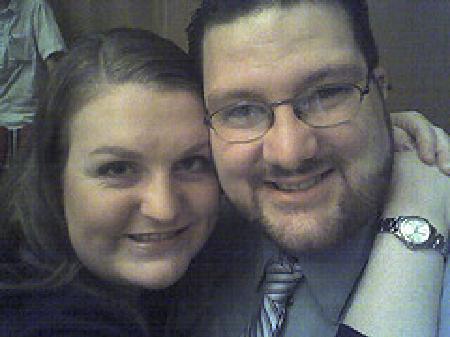 All in all, it was a great evening. Happy 3rd Anniversary to us. Now we just have to think of something equally fabulous to do next year….
The few additional pictures we managed to take with our camera phones (like I could carry around my Nikon D70 without anyone noticing!) are in the Date Night gallery. Go on, take a peek. You know you wanna.