"When Daddy is away, the girlies will play" is our motto this week. Sim is teaching in San Jose, so Ana and I are trying to keep ourselves busy. We decided to kick off the week with a trip to the coast. Since the last time I went to Seaside I got in trouble for not visiting Carole, we made that our first stop.


Carole and I met for lunch in Astoria then went back to her house to let the kiddos "play." This pretty much entailed Ana pulling Michael's hair or ears while Carole and I ran interference. Michael was really good about it and smiled and cooed the whole time.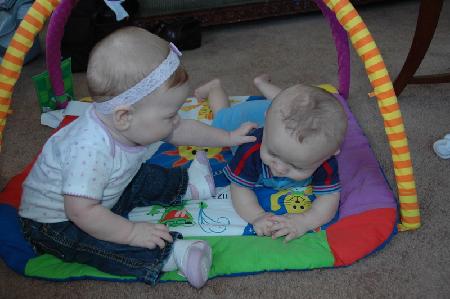 He was even happier once we set them on their tummy's and Ana couldn't grab him anymore. My daughter is all about the hands. I am in so much trouble when she becomes a teenager. Oy vey.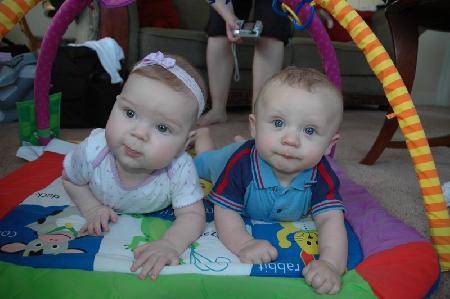 Can I just take a second to tell you what a beautiful little boy Michael is? Because the pictures on Carole's site, while totally adorable, do not do this baby justice. See for yourself: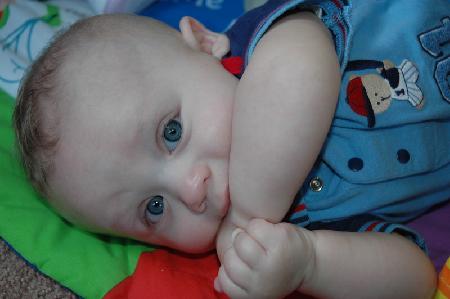 Does that face not just melt your heart? You can see all the pictures of Ana and Michael's first meeting here. Beware of all the cuteness!
More about the rest of our adventures, including Ana's first Baby Swim lessons, later. Stay tuned!