On Thursday Ana graduated from her 3's Preschool class. All the parents and siblings were invited to the school to watch the children graduate and celebrate after with a little picnic.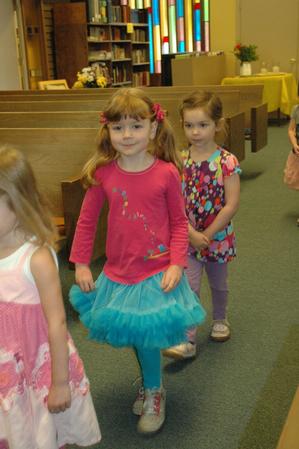 During the program the kiddos sang a few songs they had been practicing.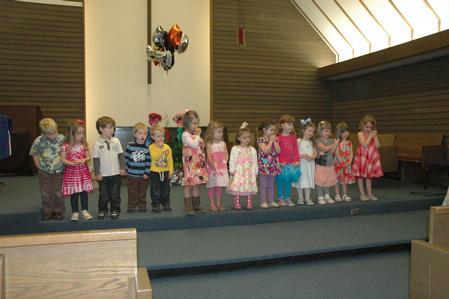 Finally it was Ana's turn to "walk across the bridge" which symbolized them progressing from one year to the next.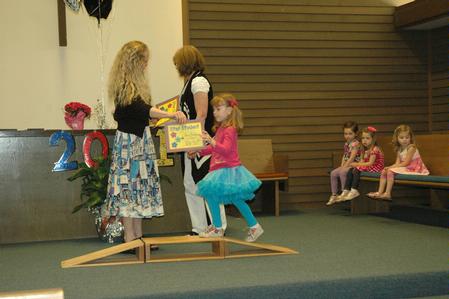 Ana's teachers said a few nice things about each child and explained the word they selected to describe them. Ana's word was "confident" and anyone that knows her would not be surprised by their choice.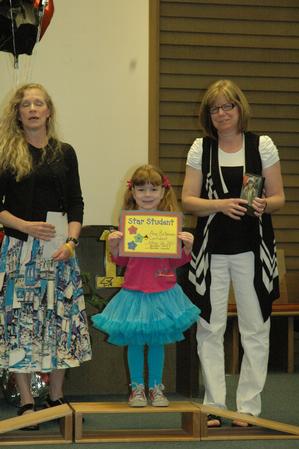 All the children in the 3's class, along with Teacher Valerie and Teacher Patty posed for a celebratory group photo.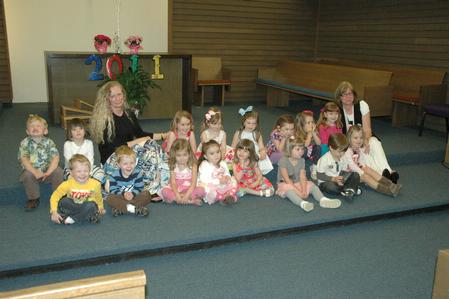 Ana was so excited about the entire day and we could not be more proud of her accomplishments. Now our big decision is whether we should have her go into the 4's class or skip her ahead to the Pre-K class. Decisions, decisions. Either way, my little girl is growing up way too fast!
You can see all the pictures here.