I had my 32 week doctor's appointment on Friday and have this to report back:
Weight: up 3 lb since last month (4 lb total gain)
Blood Pressure: 120/70
Baby's Heartbeat: Normal, in the 150s
Everything went great at my appointment. Baby is growing right on schedule. I talked to my doctor about my blood sugar levels and she said everything is well within the normal ranges and I am currently doing a great job managing my gestational diabetes with diet and exercise. Wahoo!
Oh and here is my 32 week belly shot (plus a couple with the Big Sister):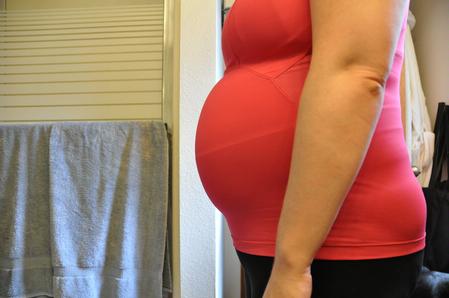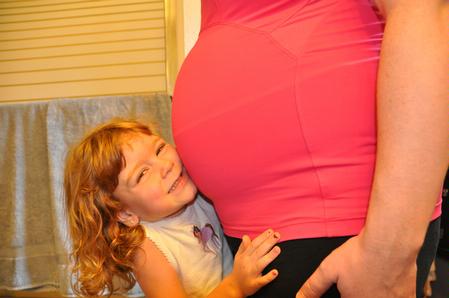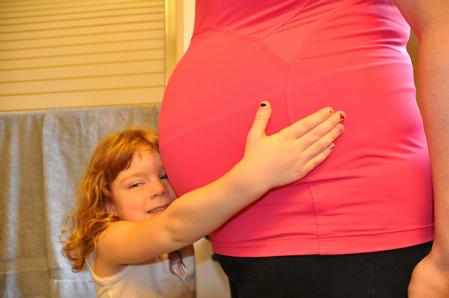 (We did the Race for the Cure this morning, hence the pink workout shirt.)
As always, any pictures of Baby Bateman 2.0 will be collected here.